Music and Drama
The vibrant Music department in the Prep school allows all students to experience a huge variety of music from different countries, genres and periods in history. Their experience in the classroom enables them to play a range of instruments, improvise, compose, sing and explore music technology using software such as Mixcraft and Cubase.
Singing is at the heart of our Music Department. All Prep students are involved in a Choir, including our Key Stage 1 Choir and Key Stage 2 Choir. We have a Year 6 Gospel Choir who compete and perform in local festivals the Tunbridge Wells Music Festival. Singing is such an important skill, and as all the students are involved it gives them exciting opportunities to perform in big school events, such as the 'Celebration of Song', the annual Carol Concert, and the prestigious Winter Concert in which they team up with the Senior School Choir for a fantastic finale.
All students who play an instrument are strongly encouraged to join our extensive extra-curricular programme. We have a Prep Rock Band, a combined Prep and Senior School Orchestra and Jazz band. The instrumentalists also get many opportunities to perform in assemblies, informal tea concerts and more formal evening concerts including the Prep Soiree.
Music and Drama work closely together to produce Christmas Nativities and the annual Summer show, with recent acclaimed performances such as 'Joseph and the Technicolour Dreamcoat', 'Shakespeare Rocks' and 'Robin and the Sherwood Hoodies' and 'The Lion King'.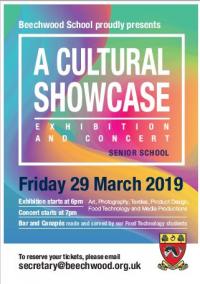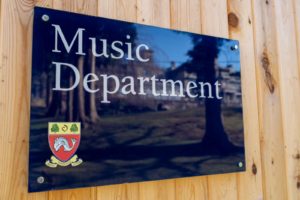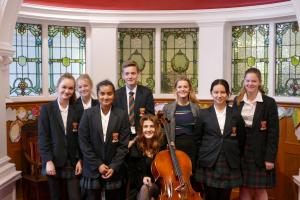 The Music department has a fantastic team of 13 visiting instrumental teachers, offering tuition for voice and a wide variety of instruments. With these we enter students into ABRSM exams in which we have a 100% pass rate. We also run external workshops including a violin programme for Year 2s which culminates in a concert with our violin teacher Madeleine Butcher, a World Percussion Day for the whole of the Prep School run by Jim Bernardin and a weekly percussion 'Drum and Fun' session held by our percussion teacher Richmond Stockwell.
Students that show a particular talent and commitment to Music can apply for Music Scholarships for entry into the Senior School.
Beechwood Music Staff – Information Booklet
DRAMA IN YEAR 6
All students in Year 6 have one Drama lesson a week in the Senior School Drama Studio. This lesson offers all students the opportunity to develop their interpersonal and communication skills, whilst deepening their knowledge of the English curriculum. The students will engage in lots of team-building activities, improving their vocal and physical performance skills and confidence. All Year 6 students can choose to perform in a variety of shows, with many taking part in the production of The Lion King in 2019.  The Prep school Drama production for 2020 will be The Addams Family.